A Journey is a spiritual pilgrimage where students follow in the footsteps of Christians who have gone before them in order to discern the next step on their walk of faith.
Travel like a Pilgrim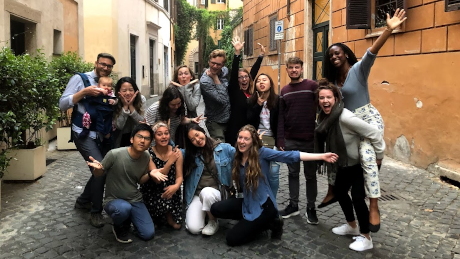 Study abroad students love to travel in Europe, taking an average of 5-10 excursions in one semester. InterVarsity offers Journey as a means of leveraging students' wanderlust into a unique discipleship opportunity: transforming them into spiritual pilgrims, renewing study-abroad culture and developing world changers who boldly invite friends to encounter God abroad.
How to Promote Journey

Catch the vision
Early in the semester before students go abroad, talk to them about going on a Journey. Emphasize how it is not just another option for a trip while in Europe, but can be a space to be transformed by God, as well as an evangelistic opportunity to invite new friends to explore God in sacred spaces.

Register
Send students to our European Journeys page to find information for available Journeys. Follow up repeatedly to confirm students have registered.